...und hier was bisher geschah / and that's what happened so far:
Soultunes Podcast 01 by Verano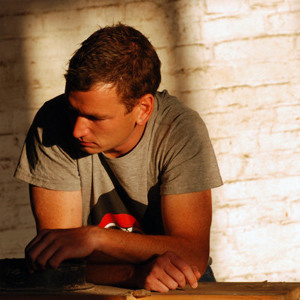 Für den Beginn unserer Soultunes Podcast Reihe nahm sich
Verano
aus Magdeburg die Zeit um, dem als Online-Gemeinschaft für Musikenthusiasten gestarteten Projekt, zu ermöglichen alle anderen endlich auch auf einem neuen Übertragungskanal teilhaben zu lassen.
In einem kleinen Städtchen, in der Nähe der Mittelgebirgslandschaft Harz, aufgewachsen und durch die ansässige Rave Gemeinde für elektronische Musik sensibilisiert kam Verano in die Landeshauptstadt Sachsen-Anhalts, wo er nun schon seit längerem als DJ und Produzent aktiv ist. Des weiteren gehört er zu den Mitbegründern des
Arteqcue Netlabels
, welches neben seinen eigenen Produktionen u.a. auch Tracks von Produzenten wie Paskal (Farside Records, Peppermint Jam, Foul & Sunk, Viskey Recordings) und Deymare (Morris Audio, Boe Recordings, Local Talk) zum freien Download unter
Creative Commons License
anbietet. Aber auch schwarzes Gold kann man von Verano in den Händen halten. Gemeinsam mit Paskal erschien 2011 die "Precious Letters EP" auf Deeper Meaning. Vielmals Dank für den feinen Podcast Verano und viel Spaß an alle anderen!
www.facebook.com/atze.howells
soundcloud.com/verano
www.mixcloud.com/verano
www.blog.arteqcue.de
www.arteqcue.de
Tracklist:
1. Stelios Vassiloudis - I Burn Like
2. Herbie Mann-Cissy Houston - Cajun Moon
3. Kartell - La Jeunesse Retrouvée
4. Filburt - Tanita (Filburt's Edit)
5. Ivan Chuckfish - A Far Town in Afghanistan
6. Mitzi - Morning Light (Revenge Remix)
7. Aquarius Heaven - Keep On
8. Recloose - Soul Clap 2000
9. Atjazz - Love Someone (G. Family Remix)
10. Lovebirds - Keep Coming
11. Lady Blacktronica - The Shadows
12. C-Beams - Strollin Speechless
13. Iron Curtis - That Day
14. Smallpeople & Rau - Unke
15. Hauschka - Freibad
english version:
The start of our Soultunes Podcast series was made by
Verano
and what began as a group of music enthusiasts got another chanel to share some good music with the people.
Verano grew up in a small town near the Harz Mountains and settled to Magdeburg, where he spends quite some time on producing and playing as a DJ on many parties over the past years. He belongs to the founders of the
Arteqcue Netlabel
, which is also based in Magdeburg. Besides his own productions the label also released tracks by Paskal (Farside Records, Peppermint Jam, Foul & Sunk, Viskey Recordings) and Deymare (Morris Audio, Boe Recordings, Local Talk). All the tracks on Arteqcue came out as free downloads and under
creative commons license
. There has also been a vinyl release with Verano, called "Precious Letters EP" on Deeper Meaning, which is a split EP by Verano and Paskal. Thanks a lot for this nice podcast Verano! Hope you enjoy!
Soultunes Podcast 02 by Spunky
Ich erinnere mich noch, als wär' es gestern gewesen (und kann dabei behaupten, dass passiert bei nicht all zu vielen Dingen, die meine Sinne vor einer Zeitspanne von fast 2 Jahren passiert haben..) als
Spunky
und Tiny das zweite Set beim
Uncanny Valley
Showcase des Nachtdigital 13 im Seezelt gespielt haben. Rund um gelungen wären dabei die Worte, die mir als erstes einfallen würden, wenn ich Musik und Stimmung beim Set der beiden Dresdner an diesem sommerlich sonnigen Samstag Mittag in Olganitz mit Worten versuchen wollte zu beschreiben. Besonders positiv blieb dabei auch der Eindruck zurück, dass die beiden hinter ihrem Pult mit genauso viel Spaß bei der Sache waren, wie die tanzende Zeltgemeinde.
Seitdem ist etwas Zeit verstrichen und Uncanny Valley hat sich zum Standbein der elektronischen Tanzmusik in Dresden entwickelt und ihre Musik erfreut, mittlerweile bei der elften Katalognummer angelangt, beständig eine wachsende Hörerschaft. Wie mir die Homepage der Jungs verraten hat, darf man sich auch bei Spunky in nicht all zu ferner Zukunft auf eigenen musikalischen Output freuen. Allen ungeduldigen sei an dieser Stelle versprochen, dass es bestimmt noch einige schöne Abende geben wird, an denen Spunky mit wohlgewählter Plattenauswahl zu erfreuen weiss. Und natürlich darf auch gerne seinem Podcast für uns fleißig gelauscht werden. Vielen Dank Spunky!
www.facebook.com/spunky78
soundcloud.com/spunkydaddy
www.uncannyvalley.de
Tracklist:
1. Bon & Rau - Brothers & Sisters (Poodle Dub) / Smallville Records
2. Laid - Punch Up (Frankie Feliciano Original Edit) / Symple Sound
3. Gemini - We Are The Future / Classic
4. Agnès Presents Cavalier - Napoletano / Drumpoet Community
5. Baaz - See Below / Sthlmaudio Recordings
6. Skipson - Nice Like That / Raum Musik
7. Shoebox - Falling In The Right Place / Shoebox (Holland)
8. Ricardo Miranda - Urbanism / Rush Hour Recordings
9. Larry Heard - Deja Vu (Musaria Mix) / Innervisions
10. Jovonn - He's More (Moov Beats) / Next Moov Records
11. The Deep - Dom Dom Jump (Original Mix) / Basenotic Records
12. Patchworks Ginger X Press - Brothers On The Slide (Jimpster Remix) / Still Music
english version:
I remember this moment like it was yesterday (while it was nearly 2 years ago and it wouldn't be an exception that some things slipped my mind during that time) that Tiny and
Spunky
played the second DJ set on saturday at the
Uncanny Valley
Showcase at Nachtdigital Festival 2010. The Atmosphere was amzingly great and the two guys from Dresden played a fantastic DJ set, which when my mind doesn't fool me they were celebrating as much as the crowed around them.
Today Uncanny Valley is probably the most important label in the electronic music scene of Dresden and makes a growing number of people in and far away from Dresden really happy with their music. And comparing to the Uncanny Valley homepage Spunky will be contributing with some own production in the future as well. In the meanwhile for everybody who quickly gets unpatient, there will be a lot of great music played by him as a DJ I'm sure. And please don't hesitate to listen to the podcast he made for us. Thanks for your support Spunky!
Soultunes Podcast 03 by Elpierro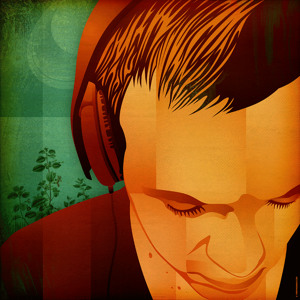 Episode 3 unseres Soultunes Podcasts haben wir
Elpierro
aus Erlangen zu verdanken. Gebürtig aus Gera stammend, ist er seit 1993 passionierter Plattensammler und diese anhaltende Begeisterung für die Welt der elektronischen Klänge und seine Affinität zur Deepness, sind nicht nur bei seinen Sets auf Soundcloud und Mixcloud hörbar. Auch als Produzent ist Elpierro gerade recht fleißig und neben seinen digitalen Veröffentlichungen auf Labels wie Deep Site Recordings, Panama Red Records und VEEE, bin ich mir sicher das wir in Zunkunft noch einige willkommene Beiträge zum Thema schöne Musik von ihm erwarten dürfen. Danke für den tollen Podcast Pierre und viel Spaß an alle, die vorhaben gleich mal ein rein zu lauschen!
www.facebook.com/pages/elpierro/115828008444671?ref=mf
soundcloud.com/elpierro2
www.mixcloud.com/elpierro/
Tracklist:
1. Sven Weisemann - Xine Zero
2. Oracy - Hold Me
3. Sebo K - Moved feat. Prosumer
4. Hunee - Tour De Force
5. KRL - Remember Donny (Greymatter Remix)
6. Tristen - Along These Strings
7. Chez Damier - You Ain't Dancin (Bredit)
8. Mike Huckaby - Musik for the Dancefloor
9. Takuya Matsumoto - b2 Jump Rope Music
english version:
Episode 3 of our podcast series was made by Elpierro from Erlangen. Born in Gera he started collecting records passionately in 1993 and kept this passion until now. To get an own impression, just visit his soundcloud or mixcloud page and you will find DJ mixes and production that express an ongoing dedication to electronic music and a load of deepnes. Elpierro already released own stuff on labels like
Deep Site Recordings, Panama Red Records und VEEE and I'm shure there are some really enjoyable things to come in future, too. Thanks for this great podcast Pierre! And much fun to everybody who gives it a listen!
Soultunes Podcast 04 by Paskal & Urban Absolutes
Wer gerade auf deep groovenden House Sound mit Seele im downtempo Bereich steht, mag an der ein oder anderen Stelle wahrscheinlich schonmal auf
Paskal & Urban Absolutes
aufmerksam geworden sein. Nach einigen Soloveröffentlichungen von Paskal auf Labels wie Deeper Meaning, Wildtrackin, Isendit oder dem Arteqcue Netlabel und Urban Absolutes auf Ladies and Gentlemen, führte die gemeinsame Begeisterungsfähigkeit für elektronische Klänge mit Tiefgang und Melodie im Spätsommer 2009 zu der Gründung ihres gemeinsamen Projektes. Entscheidend begünstigt durch das Internet und die Möglichkeit des zügigen Informationsaustausches begannen Paskal und Urban Absolutes die Distanz von Berlin nach Düsseldorf zu ignorieren und die Arbeit an gemeinsamen Ideen aufzunehmen. 2010 erschien mit der "Need Love EP" ihre erste gemeinsame Veröffentlichung auf Ingo Sängers Label Farside Records. 2011 folgte dann ein Beitrag zur Compilation "Perspektives Part 05" auf Phil "Dairmount" Darimonts Label Room With A View und der von Mousse T. in Auftrag gegebene Remix für seinen Titel "By Myself feat. Inaya Day", erschienen auf Peppermint Jam. Als naheliegende Konsequenz ihrer ertragreichen Ideenbündelung konzentrierten sich beide zunehmends auf das gemeinsame Projekt, verbrachten mehr und mehr Studiozeit in Berlin zusammen und sammelten so einiges an Material. Dieses lässt sich mitlerweile auch in Form von weiteren eigenen Produktionen und Remixen auf Farside Records, Foul & Sunk, Shaboom Records, Viskey Records and Etoka Recods wiederfinden. Aktuell sind Paskal & Urban Absolutes auch wieder im Studio am Werkeln, so dass man sich vor einem ausbleibenden Nachschlag wohl vorerst nicht zu fürchten braucht. Und auch an einem gemeinsamen Live Act sind die Arbeiten zur Zeit in vollem Gange. Das Paskal als DJ ebenfalls wirklich äußerst höhrenswert ist, durfte ich erst im Dezember 2011 bei seinem Auftritt in der Kunstkantine in Magdeburg erleben und wie die beiden zusammen klingen verrät euch unser Soultunes Podcast 04. Vielen Dank ihr beiden für diesen schönen Beitrag und viel Vergnügen an alle, die mit offenen Ohren auf diese Seite gekommen sind.
www.facebook.com/paskalurbanabsolutes
soundcloud.com/paskal-1
www.residentadvisor.net/dj/paskalurbanabsolutes
english version:
While have a liking for deep and groovy downtempo house sound with soul, you might have heard about
Paskal & Urban Absolutes
. After a couple of solo releases by Paskal on labels like Deeper Meaning, Wildtrackin, Isendit and the Arteqcue Netlabel and Urban Absolutes on Ladies and Genltemen, both decided to follow their shared enthusiasm for touching electronic sounds and melodies with a common project in late summer 2009. First steps to work on their ideas have been decisively facilitated through the internet, because of the distance between Berlin - where Paskal lives - and Düsseldorf - where Urban Absolutes lives. In 2010 the first release, called "Need Love EP" by Paskal & Urban Absolutes came out on Ingo Sänger's Label Farside Records. It was followed by contributions on the compilation "Perspektives Part 05" on Phil "Dairmount" Darimonts label Room With A View and a remix of Mousse T's track "By Myself feat. Inaya Day", released on Peppermint Jam in 2011. Their intention to focus on their productive workflow, lead them to spend more and more time in a Studio in Berlin, what results in more originals and remixes to be released on the labels Farside Records, Foul & Sunk, Shaboom Records, Viskey Records and Etoka Records. Currently back in the studio Paskal & Urban Absolutes are working on new tracks and also on a performance as a live act. So I guess we don't have to fear a lack of new material from them.
In December 2011 I heard Paskal play at the Club Kunstkantine in Magdeburg and really have to say, give him a listen if you have the chance! And how a DJ set of both sounds like you can hear in our Soultunes Podcast 04. Many thanks for that beautiful podcast guys! Hope you enjoy!
Soultunes Podcast 05 by Andi de Luxe
Der aus Hannover stammende DJ und Produzent
Andi de Luxe
begann bereits in den frühen 90er Jahren aufzulegen und etwas später auch als Plattenladenverkäufer seinen Beitrag zur Verbreitung der elektronischen Musikkultur zu leisten. Seit dem hat sich bei ihm viel getan. Mittlerweile nach Berlin umgesiedelt, startete er 2009 zusammen mit Marc Poppcke den Blog Dikso. Dort begann alles als musikalische Plattform für alte Perlen mit neuem Schliff - entmethaphorisiert auch Edits - und Podcasts, da beide zuvor bereits eigene Edits in ihren DJ Sets verwendeten und diese mit anderen teilen wollten. Später rückte für Marc Poppcke das gemeinsam mit Alex Niggeman und Superlounge gestartete Label Soulfooled mehr in den eigenen Fokus und Andi de Luxe begann zusammen mit Daniel Solar das Label
Dikso Records
zu gründen. Thematisch dem Blog folgend gibt es seit 2010 insgesamt zehn 12 Inches und sieben digitale Releases, auf die ich den interessierten Leser an dieser Stelle gerne aufmerksam machen möchte. Auf der Various Artists Reihe "Super Sound Single Volume 5" gab es dann mit dem wirklich schönen "Boobsie Collins" endlich auch den ersten Track von Andi áuf dem eigenen Label. Toller Blog, tolles Label und vielen Dank für den schönen Podcast! Wir wünschen allen viel Spaß damit!
www.facebook.com/andidlx
www.facebook.com/diksorecords
soundcloud.com/andideluxe
www.dikso.blogspot.de/
Tracklist::
1. Stupid Human - Mass Madness / Swamp Funk
2. Deadly Sins - Gettin It On (OV Groove) / Giant Cuts
3. LTJ - People'$ / Hot Groovy
4. Love Unlimited Vibes - Luv Four / Love Unlimited Vibes
5. Andrei - Tripping Out / Legendary Sound Researc
6. Double Hill & Jerome C. - A Little More / Double Standard
7. Frank Booker - Fall Out / Sleazy Beats
8. Odyssey - Inside Out (PBR Streetgang Mix) / ISM
9. Chateau Flight - Prism / Versatile
10. LeSale - Make Me Feel So Good / Luv Shack
11. M.ono - Marble Hill / Rose Records
12. KRL - Decay / Wolf Music
13. John Talabot feat. Pional - Destiny / Permanent Vacation
english version:
Andi de Luxe
began to support the electronic music culture in the early 90's as a DJ and later as a record dealer in Hannover. By Now settled to Berlin he founded the blog Dikso together with Marc Poppcke in 2009. The Blog startet as a place for edits and podcast due to the wish to share own edits which both liked to play in their DJ sets before. Later Marc Poppcke began to focus on his label project Soulfooled, which he runs together with Alex Niggeman and Superlounge. Meanwhile Andi de Luxe and Daniel Solar followed the spirit of the blog and founded the their Label
Dikso Records
. The first record was released in 2010 and since eleven 12 inches and seven digital releases were following. At this point I would like to entrust everybody whos interest has been aroused to give it a listen, cause we really celebrate! Andi de Luxe's first own track on Dikso appeared on the various artists ep "Super Sound Single Volume 5", named "Boobsie Collins". Enough said. Thanks for the great Podcast! And we hope you will enjoy!
Soultunes Podcast 06 by Renard
Leidenschaft und Begeisterung für Musik, die so omnipräsent ist, dass sie sich wie Sand nach einem Strandbesuch in alle Lebensbereiche ausbreitet, die auch nur etwas Platz dafür bieten. So könnte ich mir, als Beobachter aus den ersten Reihen und gutem Freund von
Renard
, eine kurze, liebevoll gemeinte Beschreibung seiner Persönlichkeit vorstellen.
Der in Magdeburg lebende DJ und Produzent ist Teil unseres Soultunes Network und hat bereits bei zahlreichen Partys als Schallplattenalleinunterhalter und gelegentlich auch als Veranstalter musikalischen Geschmack bewiesen. Die Prägung seines Sounds würde ich bei Deep und Chicago House, mit einem Tanzbein auch oft nah an Soul und Funk, verorten. An eigenem Material von Renard können wir uns momentan auf Soundcloud erfreuen und es wird natürlich auch hier zu gegebener Zeit weitere Infos geben...
Danke für diesen tollen Podcast Chris und viel Spaß an alle Lauschfreudigen! :)
www.facebook.com/pages/Renard/198376350188393
soundcloud.com/mrrenard
www.mixcloud.com/Renard/
Tracklist:
1. Simon Svenson - From Start to Finish
2. Sascha Dive - Annihilating Rhythm
3. Deymare - 1990
4. Dj Steaw - Urban Illusion
5. Toomy Disco - Since I Fell For You
6. Nicholas - Reachin
7. Shades of Gray - Back To The Future (Peter Horrevorts Remix)
8. Manuel Sahagun - Goodbye Jack (Toomy Disco Remix)
9. Jovonn - A Definition Of A Track
10. Love Unlimited Vibes 3 - Untitled 1
11. Glenn Astro - Colored Sands 1+2
english version:
Passion and enthusiasm for music, which is so omnipresent, that it infiltrates every part of life that offers a minimum space for it - like sand after visiting the beach. In that way I, as an observer in the first rows and good friend of him, could imagine a kindly meant description of Renard's personality.
The DJ and Producer from Magdeburg is part of our Soultunes Network and proved his good musical taste by lots of parties as a DJ and some as organiser. When looking at his sound, the main influences seem to be deep and chicago house with an open ear for soul and funk. His own production can be heard on soundcloud and be sure to get further information about his work here!
Many thanks for this nice podcast Chris! And much fun to all, who consider to press the play button! :)
Manamana and Wilhelm @ P7, Magdeburg presented by Soultunes
Leider - wieso beginnt das denn jetzt so negativ mag sich an dieser Stelle eventuell der ein oder andere fragen, wird aber für's Weiterlesen mit aufschlussreichen Infos belohnt - Ja, leider liegt die erste Soultunes Veranstaltung bereits hinter uns UND leider konnte ich nicht mit dabei sein... Aber dafür verlief am Abend des 25. Februar in Magdeburg wohl alles recht fein und mir wurde aus unserem Kreis in zufriedenem Redefluss schöne Dinge berichtet.
Zu Gast waren Manamana, auch bekannt als Sevensol und Map.ache, und Wilhelm aus Leipzig. Die beiden erst genannten sind gemeinsam mit Bender Gründer und Betreiber des Labels Kann Records und neuerdings kümmert sich Sevensol auch um den neuen Kann Records Store in Leipzig (ehemals Freezone).
Die Jungs von Kann Records dürften nicht nur den Nachtdigital Besuchern der letzten Jahre für ihre wirklich großartigen Sets in guter Erinnerung sein, auch den Club affinen Abendprogrammgestalter könnten sie das ein oder andere Mal mit einem freudigen Gesicht und Schweiß genässtem Shirt auf der Tanzfläche beglückt haben. Der Sound des Labels erfreut sich ebenfalls seit der ersten Veröffentlichung 2008, sowohl in Clubs und auf Open Airs, wie auch in Wohnzimmern großer Beliebtheit und wird dabei auch durch eigene Produktionen von Sevensol, Map.ache und Bender maßgeblich mit geprägt.
Wilhelm ist nicht nur DJ sondern auch Vereinsmitglied des Connie Island, welches als Kulturstätte und Club in Leipzig fleißig Input für alle Tag- und Nachtaktiven gibt.
Vielen Dank für den schönen Abend und schöne Grüße nach Leipzsch! :)
PS: Infos zur nächsten Veranstaltung gibt's ab jetzt immer vorher - versprochen!
www.kann-records.com
www.facebook.com/kannrecords
www.conne-island.de
englisch version:
Unfortunately - and I really regret, that I have to start this way - this event was in the past AND I was not able to join... But I have been told that it was lots of fun and that this night pleased my buddies from Soultunes, too.
Our guests were
Manamana
aka
Sevensol
&
Map.ache
and
Wilhelm
from Leipzig. The two first named have founded the label Kann Records together with Bender and Sevensol recently runs the Kann Records Store in Leipzig as well (former Freezone).
The Guys from
Kann Records
might be well known to the visitors of the Nachtdigital Festival for their great DJ sets and probably have also pleased mind and feet of the club-friendly nightbirds. From the beginning in 2008 the sound of Kann Records was welcome in clubs, at open airs and living rooms as well, which Sevensol, Map.ache and Bender strongly influenced with their own productions.
Wilhelm is not only a DJ he also is a member of
Connie Island
, which is an association in Leipzig that cares about culture and nightlife there.
Thank you very much for this nice Party! Greets to Leipzsch! :)
ps: Next time information regarding our events will be placed here in prior - I promise!