Soultunes Podcast 17 by L.Sluter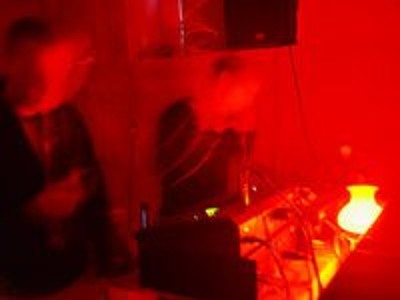 Und nun möchten wir das Kapitel Nummer 17 unseres kleinen Soultunes Podcast aufschlagen. Liebevoll mit musikalischen Inhalten gefüllt wurde es dieses Mal von jemandem, dessen mediale Präsenz schon fast gen Null tendiert, wodurch unsere Freude über seinen Beitrag mit dem süßen Beigeschmack des Besonderen angereichert wird: Die Rede ist von
L.Sluter
- Ebenfalls Mitglied der von uns hoch geschätzten
Rose Records
Labelfamilie aus Leipzig und passionierter Vinyl Liebhaber mit eindrucksvoller Bandbreite und einem feinen Gespür für Grooves und Flow. Und das merkt man auch seinem Podcast für uns an, der mittels ausgefeilter akustischer Rethorik und vollkommen unaufdringlich einen Spannungsbogen aus Deepness und Disco Affinität über den gesamten Mix ausbreitet. Also bitte Verstärker auf Wohlfühllautstärke hochdrehen und genießen! Vielen Dank für diesen wirklich tollen Mix Lars!
Und natürlich möchten wir uns auch ganz herzlich bei
Steffen Jany
, einem der Betreiber des allseits gemochten
Café Central
in Magdeburg, für die Gestaltung des Artworks bedanken!
soundcloud.com/l-sluter
soundcloud.com/rose-records
www.facebook.com/roserecords
www.rose-records.com
Tracklist:
1. Julio Bashmore - The Horn That Time Forgot
2. Jaffa - Elevator (Fred Everything Mix)
3. First Choice – Love Thang (Genius Of Time Rework)
4. Needs - Brother (Original Vibe)
5. The Deep - Gratiot's Tiger
6. Damiano von Erckert & Funkycan - Symphonie Of A Brother
7. Rootstrax - Deep'n Raw
8. Kim Brown - Camera Moves
9. Sevensol & Bender - Sleepers
10. Mat Chiavaroli - War Outside
11. DJ Sprinkles & Mark Fell - Complete Spiral
12. Joss Moog - That Old Feeling
13. Agnes - Silent Obz
englich version:
Today we open chapter 17 of our little Soultunes Podcast series. This time the mix has been done by somebody whos medial presence tend to be kinda non-existing and pleases us with the feeling of getting the chance to present something special to you. We are talking about
L.Sluter
, who is another member of the beloved
Rose Records
label family and a dedicated vinyl lover with a keen instinct for flow and grooves. And this can easily be heard by the arc of suspense he holds with deepness and his affinity for disco all over the podcast. So please turn your amps to your feelgood volume and enjoy! Many thanks to Lars for this lovely mix!
And of course we like to thank
Steffen Jany
, who's one of the operators of the always favoured
Café Central
in Magdeburg for giving us some sweet eye-candy for Soultunes Podcast 17!